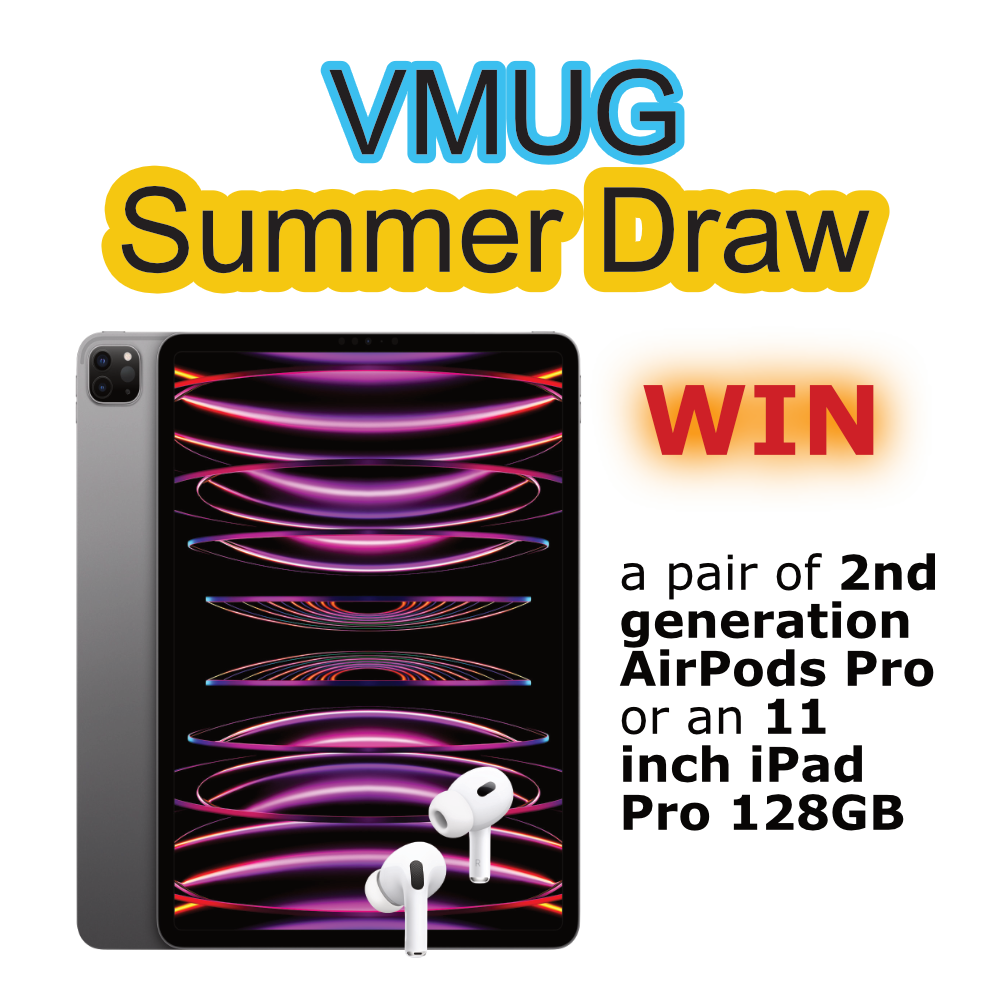 You must be a member of VMUG to enter this contest.
To buy your ticket(s) choose an option from the dropdown menu to the right. Enter your phone number (for member verification & notification if you win) then click the Buy Now button.
You will be taken to PayPal's secure transaction site. There you can use your credit card to complete the purchase or, if you have one, your PalPal account. 
The draw will take place at the general meeting on Aug. 9th, 2023.